Discover more from The OSINTion Tidbit
Open Source Intelligence (OSINT), Geospatial Intelligence (GEOINT), OPSEC/Privacy, Disinformation, and Data Science and the impacts they have on society.
CFP Success (with Kat Sweet)
CFP Success (WITH Kat Sweet)
ADVANCED PERSISTENT SECURITY PODCAST
EPISODE 30
December 26, 2016
If you enjoy this podcast, be sure to give us a 5 Star Review and "Love Us" on iTunes; Like us on Google Play, Stitcher, Sound Cloud, Spreaker, and YouTube.

NOTE: The opinions expressed in this podcast are ours alone and do not reflect those of our employers
CFP Success (WITH Kat Sweet)
SHOW NOTES
PART 1
Kat is introduced then we hop into our Infosec time machine (cue Dr. Who sound effects) and discuss the NEW Yahoo data breach and the Lynda (a LinkedIn company) data breach. We compare and contrast the two. Next, we talk about the LA County Phishing attack that impacted over 750,000 people as a result of 108 successful phishing attacks. Kat advocates "Safe Infosecs."
PART 2
Kat starts off by letting the listeners know that everyone has a con that they can speak at. It varies upon experience and the talk. She then talks about overcoming obstacles like impostor syndrome and selecting a topic. Kat stresses rehearsal of the talk. We discuss the abstract and the outline as well the verbosity of the outline and when to/not to spell things out more. Kat tells us when to complete our slides.
PART 3
Kat tells us about submission etiquette. We talk about acceptance strategies (rolling vs not rolling), feedback, and multiple rounds. We talk about the novelty of a talk and how much you should sprinkle buzz words into your talk. Kat tells us about scoring talks in the review process. She reiterates rehearsal and redundancy and contingency. We discuss rejections, how to deal with them and how to improve.
ABOUT Kat
Kat Sweet is in her final semester of studying network security at Madison Area Technical College. When she's not hacking for grades (or lulz), she feeds herself (and her brain) by blue teaming for her school, writing, and teaching at her friendly neighborhood hackerspace. She got her speaking start in the BSidesLV Proving Ground, where she returned last year as a presentation mentor. She currently serves as the CFP co-chair for CircleCityCon, as well as a founding board member of TiaraCon. Her speaking credits include BSidesLV, CircleCityCon, CypherCon, SkyTalks, and the DEF CON Wireless Village. Always accumulating way too many hobbies, she enjoys long walks on the beach, bursting into song, and picking unsuspecting locks.
CONTACTING Kat:
Twitter: @thesweetkat
Blog post about submitting to Conferences
---
ABOUT Circle City Con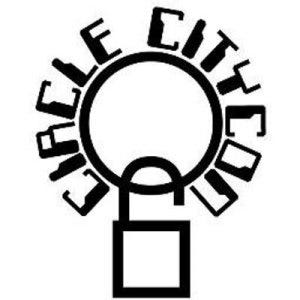 Website: circlecitycon.com
Twitter: @CircleCityCon
When: June 9-11, 2011
Cost: $150
Where:
Sheraton Indianapolis City Centre Hotel
31 West Ohio Street
Indianapolis, IN 46204
Phone: (317) 635-2000
---
PASSWORD BLOG LINKS:
Hosted Locally on Advanced Persistent Security
WI-FI BLOG LINK:
Hosted Locally on Advanced Persistent Security
POWERSHELL LINK:
---
JOE'S BLOG ON ITSP:
When Friendly Thermostats & Toasters Join The IoT Dark Side
Joe's Blog on Tripwire:
Burgling From an OSINT Point of View
Joe's Blogs on Sword & Shield Enterprise Security's site:
Holiday Shopping Safety Series: Shopping Via Credit Card and e-Commerce
Holiday Shopping Safety Series: Holiday Scams and Hoaxes
Joe's Work with WATE 6 News in Knoxville, TN:
Shopping online safely this holiday season
iPhone scam uses text messages to hack iCloud information
Maryville hacker takes over Facebook accounts
Thanks for stopping by and checking out our podcast. We would appreciate if you could subscribe (assuming you like what you hear; we think you will). This is meant to be informative and to provide value to anyone who listens – regardless of their knowledge and/or understanding of IT/Cybersecurity. To learn more about us, check out our "About Us" page.
Enter your email address:
Delivered by FeedBurner
SUBSCRIBE TO OUR MAILING LIST
* indicates required
Email Address *
First Name
Last Name
The post CFP Success (with Kat Sweet) first appeared on Advanced Persistent Security.