Discover more from The OSINTion Tidbit
Open Source Intelligence (OSINT), Geospatial Intelligence (GEOINT), OPSEC/Privacy, Disinformation, and Data Science and the impacts they have on society.
This week in Security: October 6, 2015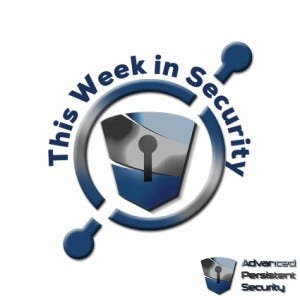 This week in Security: October 6, 2015
Content
We discuss the recent attack on T-Mobile/Experian, Trump Hotel's Malware Infection, Cyphinx Cyber Security Training Video Game, and the world of automobile cyber security. The automobile portion discusses attacks on Tesla, Chrysler, Fiat, Dodge, Ram, and On-Star. We look at how the Volkswagen emissions issue may change cyber security in the auto industry.
This is a work in progress. The only way to improve at podcasting is to do it more. I will be applying my knowledge of security, coupled with my teaching experience to create valuable IT and Cyber Security podcasts as time progresses.
If you have any questions or concerns about the podcast or something you want featured on the podcast, please email us at podcast@advancedpersistentsecurity.net
Thanks for stopping by and listening to our podcast. We would appreciate if you could subscribe (assuming you like what you hear; we think you will). This is meant to be informative and to provide value to anyone who listens to this – regardless of their knowledge and/or understanding of IT/Cybersecurity. To learn more about us, check out our "About Us" page.
Be sure to subscribe to this podcast and to our Blog.
Enter your email address:
Delivered by FeedBurner
Subscribe to our mailing list
* indicates required
Email Address *
First Name
Last Name
The post This week in Security: October 6, 2015 first appeared on Advanced Persistent Security.